Splash Pads and Outdoor Pools in Lincolnshire
Published:
Categories
Splash Parks and Outdoor Pools in Lincolnshire
Summer is here! The weather is finally warming up, so we have pulled together a round up of some of the best local splash pads, places to paddle and outdoor pools in (and around) Lincolnshire to keep cool over the summer.
Jubilee Park, Woodhall Spa
Jubilee Park outdoor pool is located just a few minutes' walk from the centre of Woodhall Spa village. The pool is heated to 29 degrees. There are 2 pools. The main pool is 33m long and 12m wide. The deep end is 1.7m and the shallow end is 0.9m The paddling pool (with huge,fun, tap waterfall) is 12m wide and 11m long. It is 0.3m deep at the shallowest point and 0.6m at the deepest point. Short sessions can be booked online or you can turn up and queue for the longer sessions. Find out more here.
Opening Times: Please see link above.
Address: Jubilee Park, Stixwould Road, Woodhall Spa. LN10 6QH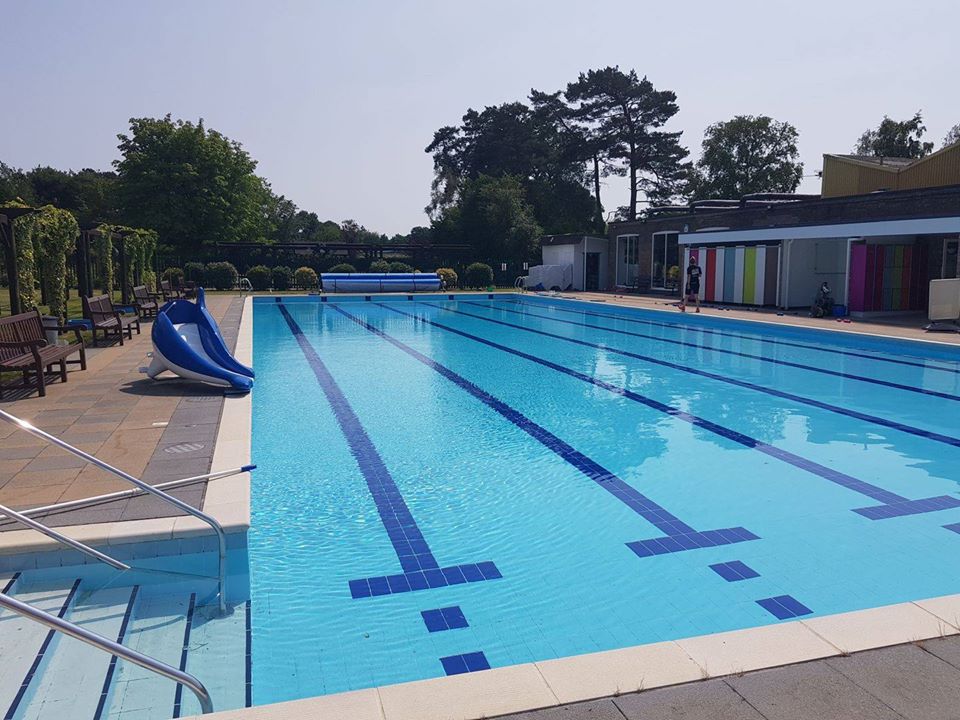 Metheringham Pool
Metheringham pool is a community pool in the village of Metheringham. It is run by volunteers and features a 15m swimming pool. There is also a tuck shop selling sell tea, coffee, hot chocolate and cold drinks, snacks, ice-creams & lollies, sweets & cakes. There is a play park on the other side of the car park and a big field with a skate park nearby. In response to the latest guidance from the Government during the Covid-19 pandemic they are not currently able to run the normal Open Swim sessions. Instead there will be a series of 45 minute slots which must be booked in advance available for groups of up to 30 people on the site. Head to their website so see times and to book a slot.
Opening Times: 7am - 8:50pm (times vary according to the sessions).
Address: Prince's St, Metheringham, Lincoln LN4 3BX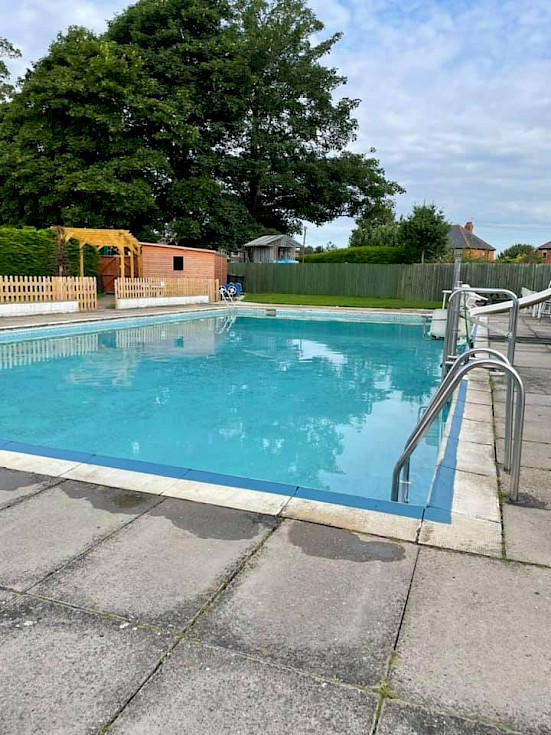 Fairy Dell, Skegness
Fairy Dell is an outdoor paddling pool located near the boating lake in the centre of Skegness. The pool has sprinklers and an ornamental fountain, with seating around the outside and soft flooring. The pool is free to visit and is open from May to September.
Opening Times: 10:00am to 6:00pm each day during the summer and you do not need to book to access them.
Address:The Fairy Dell Skegness, PE25 2UE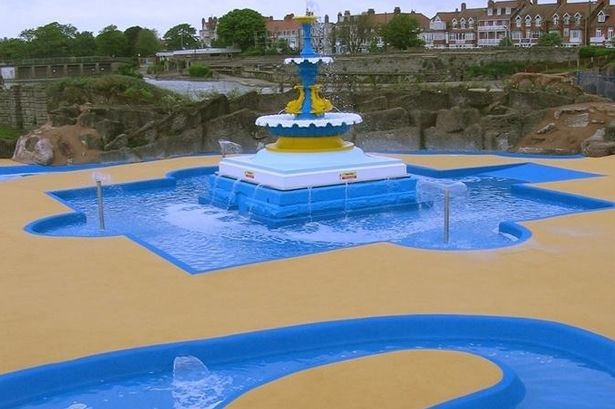 Queen's Park Splash Pool, Mablethorpe
The splash pool is a shallow paddling pool located in Queen's Park Mablethorpe. Here you will also find a boating lake where you can hire pedolos and or a rowing boat. There's also a miniature train and crazy golf course (charges apply for these) however, the splash pool is free. There is cafe where you can purchase drinks and snacks. There are on site toilets and parking is available.
Opening Times: 10:00am to 6:00pm each day during the summer and you do not need to book to access them.
Address: Queens Park Mablethorpe, LN12 2XA

Sutton on Sea Paddling Pool
This is located just behind the promenade at the end of the High Street. It is free and features various fountains and fun water features. Open throughout the high season.
Opening Times: 10:00am to 6:00pm each day during the summer and you do not need to book to access.
Address: Pleasure Gardens York Road Sutton on Sea, LN12 2EU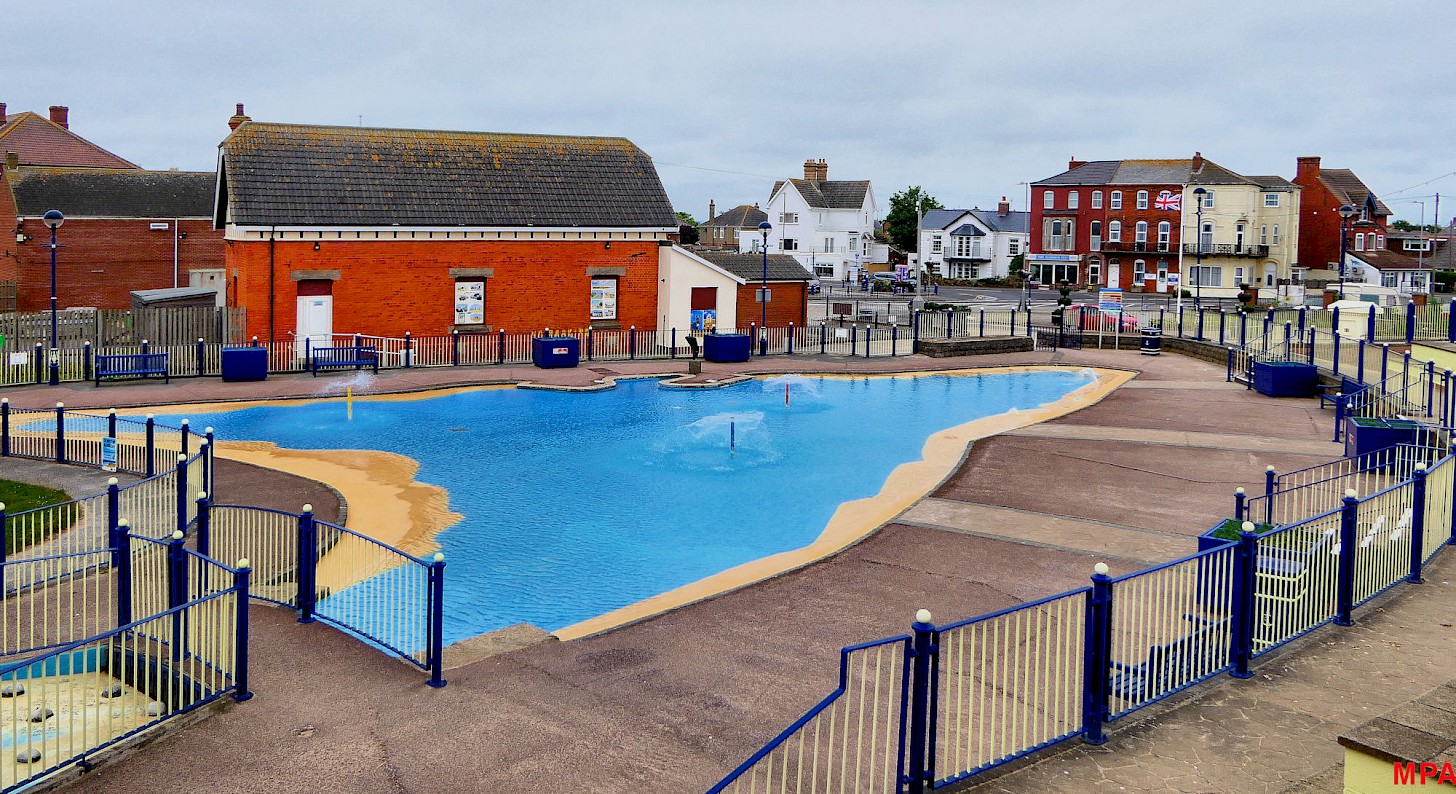 Wyndham Park Paddling Pool and Splash Pad, Grantham
The splash pad in situated in Wyndham Park which is located just north of Grantham Town Centre. The paddling pool and splash pad includes a colourful dedicated traditional paddling area with a modern splash pad design and six play features and fountains. There is also an under 8s play area, sensory garden, tea rooms and cycle hire. The paddling pool and splash pad is free to use. Toilets are available 7 days a week (9am - 4:15pm).
Opening Times: Open from just after 9.30am, 7 days a week
Address: 17 Hill Ave, Grantham , NG31 9BA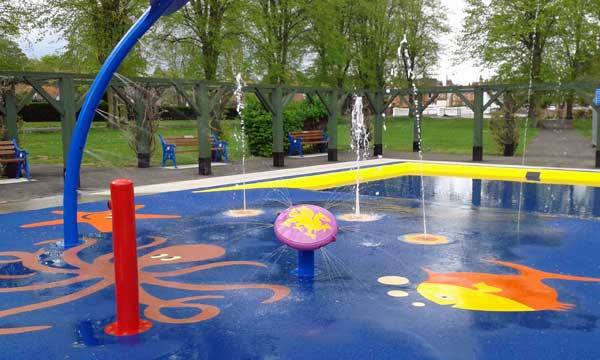 Hubbard's Hills, Louth
Not a pool or a splash park, but Hubbard's Hills is an area of natural beauty near Louth, and it features a stream where you can enjoy some outdoor water fun. There are stepping stones and areas to paddle in, or you can watch the stream from the bridge.
Address: Louth, LN11 9QU
Normanby Hall & Country Park Splashpad
Normanby Hall & Country Park in Scunthorpe is a large country park and stately home. Within the grounds there is a farmyard themed splashpad, which is open daily from 11am - 4pm. There is an entry fee for the hall and country park and this also gives you access to the splashpad. You can find out more about entry fees and memberships on their website.
Opening times: Daily 11am - 4pm
Address: Normanby Hall & Country Park, Normanby, North Lincolnshire. DN15 9HU
Central Park Scunthorpe Splashpad
Central Park in Scunthorpe features an excellent play facility with lots to offer for children of all ages. There is also a fully accessible Splashpad, suitable for accompanied children from three to 12 years old, which operates throughout the summer season. No dogs are allowed in this area.
There is a secure, fully accessible play area split into three zones for children of all ages with seating and grassed picnic areas.
Opening Times: Through the summer season.
Address: Kingsway, Scunthorpe DN17 1BL.
...and just out of Lincolnshire
King's Park Retford Splash Pad
King's Park, located in the heart of the Retford, Nottinghamshire, features a splash park which has fountains, water buckets, a pirate ship and much more. There is also a children's play park and the river runs right through the middle of the park too.
Opening Times: 10am - 6pm May to September
Address: Chancery Lane, Retford, Nottinghamshire, DN22 6DF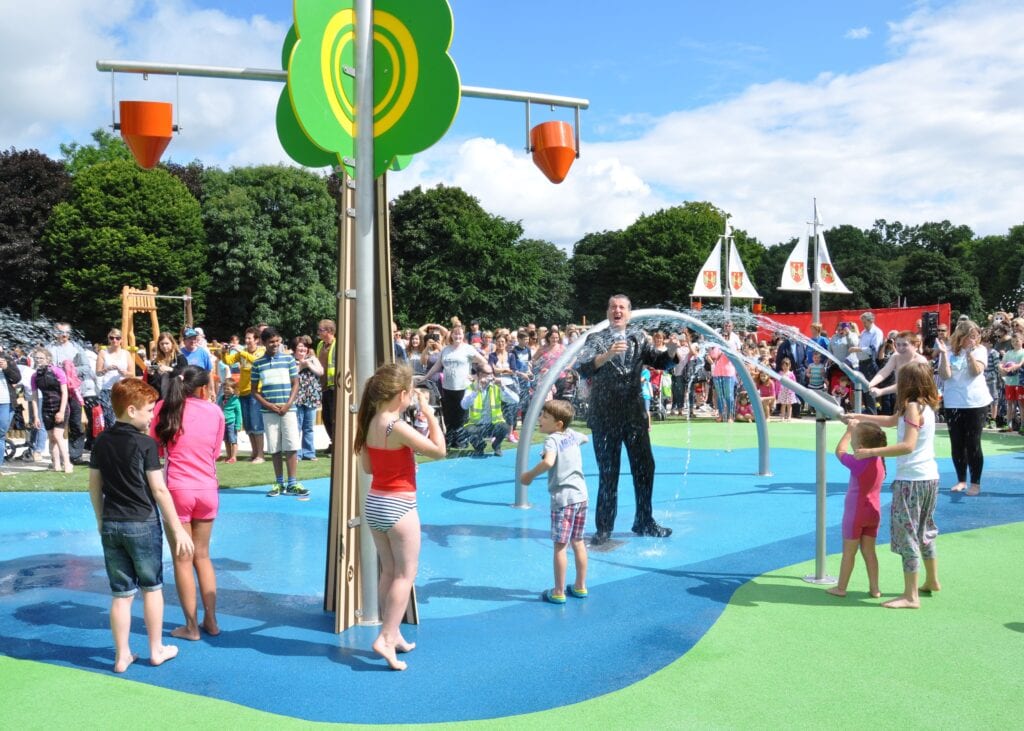 ---