Spooktacular Ideas for Halloween
Published:
Categories
Spooktacular Ideas for Halloween in Lincolnshire!
---
From trick-or-treating to apple-bobbing, the traditions of Halloween may not be things that you would immediately consider to be "COVID-safe" but you can still have loads of fun with the family this Halloween.
We have compiled a list of fun activities to help you celebrate Halloween and keep your children entertained!
1. Pumpkintastic!
Visit a local farm to pick your own pumpkins. We have rounded up some of our favourites in Lincolnshire in our guide to Pumpkin Picking in Lincolnshire.
Once you have chosen your ideal squash, get your kids to come up with a fantastic, spooky design and carve it together.
If you aren't too confident there are some easy and fun downloadable templates to help you cheat carve up the perfect pumpkin!
Don't throw out all that lovely pumpkin flesh as it's great for cooking!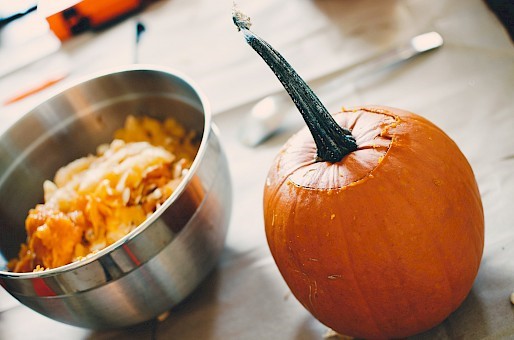 ---
2. Get out and about
Collect conkers for some epic conker wars and find out who will be the all-conkering hero; check out your local parks to hunt for the best conkers! We have also rounded up some great places to head to for family friendly walks in Lincolnshire.
Collect leaves and do some leaf rubbings or use them to create some arty pictures, bats or ghosts.
Paint Halloween themed rocks and hide them around your local park for others to enjoy discovering.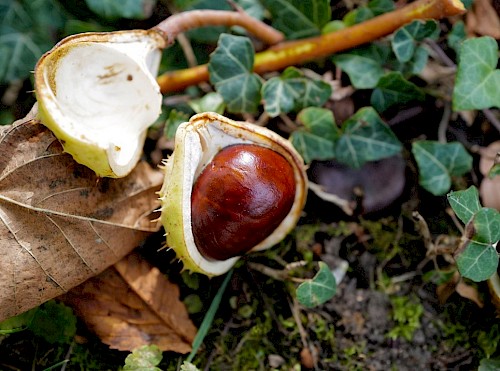 ---
3. Local Events
There are lots of fun Halloween events on in Lincolnshire from Halloween trails to craft events. Click here to browse our October half term collection.
---
4. Get crafty
Create Halloween crafts together and see who can make the creepiest creations.
Try your hand at some Halloween themed origami, think scary monsters, biting lips, blinking eyes and more or maybe these lovely Halloween paper lanterns.
Decorate paper pumpkins to display in your windows for your neighbours to enjoy or fashion some Halloween puppets using wooden spoons and put on a puppet show.
Another great idea is to create and send Halloween cards to family and friends that you may not be able to spook in person.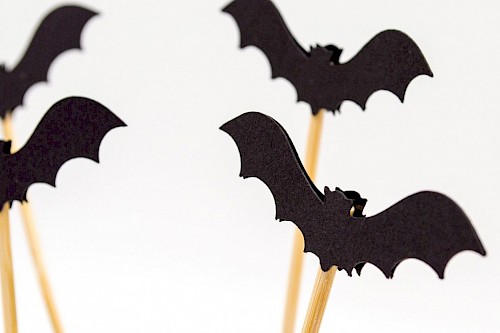 ---
5. Decorate your Windows
Since Halloween is looking a bit different this year and because Trick or Treating isn't advised, lots of neighbourhoods are decorating their windows with Halloween themed pictures instead.
---
6. Haunted House
Decorate your house for Halloween and use your crafty creations to create your own shop of horrors.
How about a spider made out of pipe cleaners and hidden under a duvet or a paper skeleton in the cupboard?!
Leave a scary message on your bathroom mirror, write in soap ' I'm watching you' or 'I know what you did' on the bathroom mirror. When the bathroom steams up, the message will appear.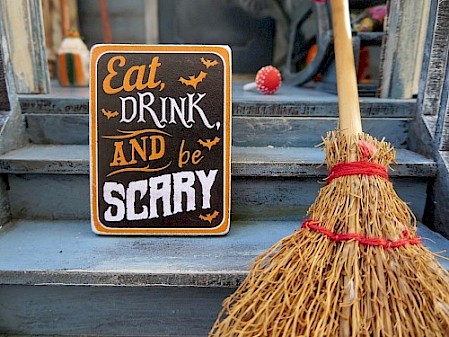 ---

---
5. Sweet stuff
Decorate Halloween cookies or have a go at some spooky shortbread using Halloween cookie cutters.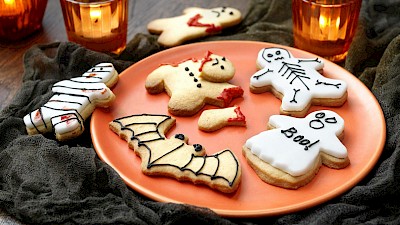 Make your own toffee apples, bake Halloween cupcakes or have a go at apple-bobbing.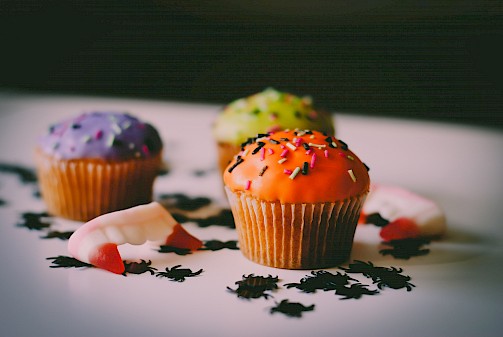 When you have created a feast of devilish delights you could have a go at reverse trick-or-treating! Take some of your tasty treats and deliver them to your neighbours. Check first that they're happy to have visitors in the current circumstances (and remember the rule of 6).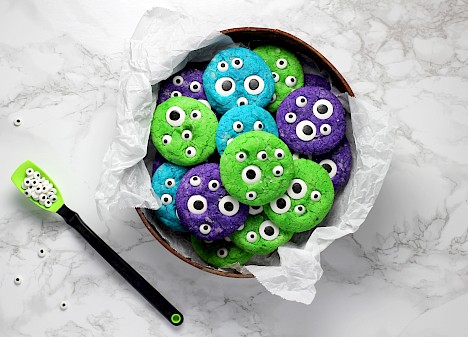 ---
6. Dress to impress
Paint each other's faces in a spooky style.
Create your own Halloween costumes, there are lots of costumes sales in the local charity shops right now that won't cost the earth.
Hold a virtual Halloween fancy dress party - Zoom in your friends and family, sharing your wild and wacky costumes!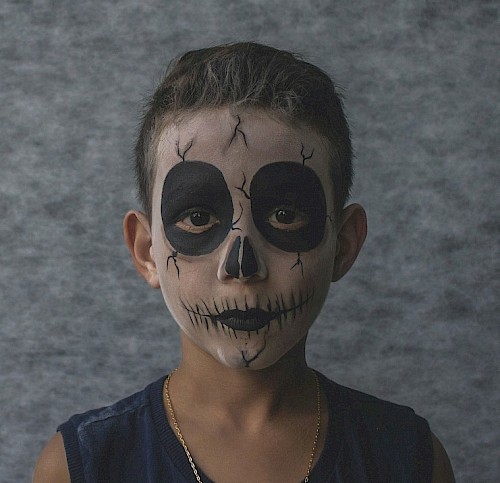 ---
7. Party on
Hold a Halloween kitchen disco and play some spooky tunes.
Have a game of Halloween bingo with your family. You can download some FREE Halloween bingo sheets or create your own.
Play pin the spider on the web… the spider closest to the centre of the web wins!
Hold a Halloween treasure hunt around the house using clues and treats.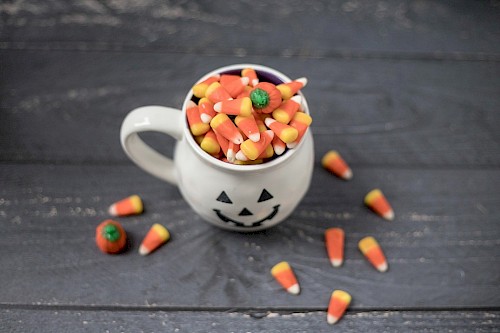 ---
8. Grub's up!
Cook a spooky family dinner with wormy spaghetti followed by jelly brains! Or you could try baking sausage mummy dippers.
Follow up with some Halloween inspired mocktails. Cranberry juice works well for blood! Food colourings are great for green and blue and they're delicious served from a hollowed-out pumpkin!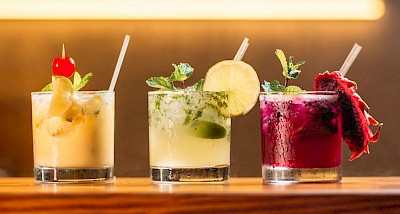 ---
9. Fright night
Make your family laugh, jump (or cringe) by telling spooky jokes.
Hold a scary movie marathon, turn off all the lights and cuddle-up tight and see who gets goosebumps! There are loads of scary movies for kids now available on Netflix.
Tell some spooky stories; find a quiet corner of the house, grab some duvets and a torch and scare the living daylights out of each other with stories of things that go bump in the night!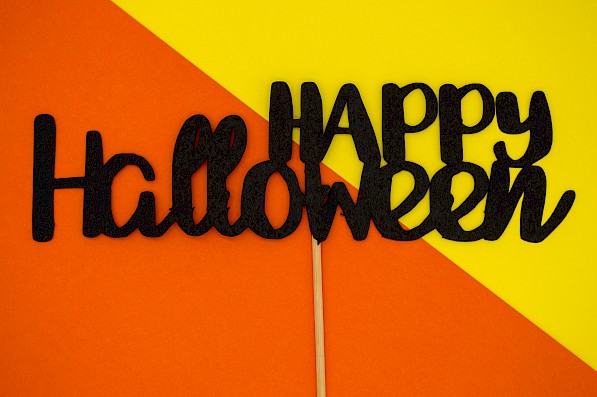 ---
We hope you have enjoyed reading our Spooktacular ideas for Halloween and it's given you lots of ideas and inspiration for things to do for Halloween.