Description
Spalford Warren Nature Reserve
The reserve (Grid Ref. SK829678) lies just over the Lincolnshire border to the east of the A1133 Newark-Gainsborough road, almost midway between the minor roads to Girton and Spalford.
This 36 hectare reserve of sand-blown heath is considered one of the rarest animal habitats in Nottinghamshire - where common lizards, sand wasps and a diverse bird community can be spotted, including sparrowhawk, green and great spotted woodpeckers, woodcock, coal tit and redpoll.
April to August is considered one of the best times to visit, and plenty of species of plants and animals should be visible.
The reserve is quiet and peaceful, with many different paths you can explore.
Distance: Routes vary
Time: Allow At least an hour, depending on which paths you take.
Rating: Moderate
Route Type: Circular
Grazing animals: Yes - cattle and sheep.
Access: The terrain is a combination of flat grassy paths, sandy trails and more rugged routes too. Routes aren't clearly marked so use of a phone map or ordnance survey map is advisable as there are so many different routes you can take. There are some cattle grids on the main access road through the middle of the reserve, as well as a series of kissing gates around the reserve to keep cattle and sheep in. Pushchairs and wheelchairs can access some paths, though certain more rugged or sandy paths would require an all terrain buggy or wheelchair.
Dogs: Due to the presence of livestock it is advised for dogs to be kept on a lead. Signs mark where dogs can be let off.
Parking: If you head down Rabbithill Lane into the reserve, either from New Lane or Spalford Lane, parking spots are available about half way down. Alternatively, there are limited parking spots on New Lane, just off the A1133.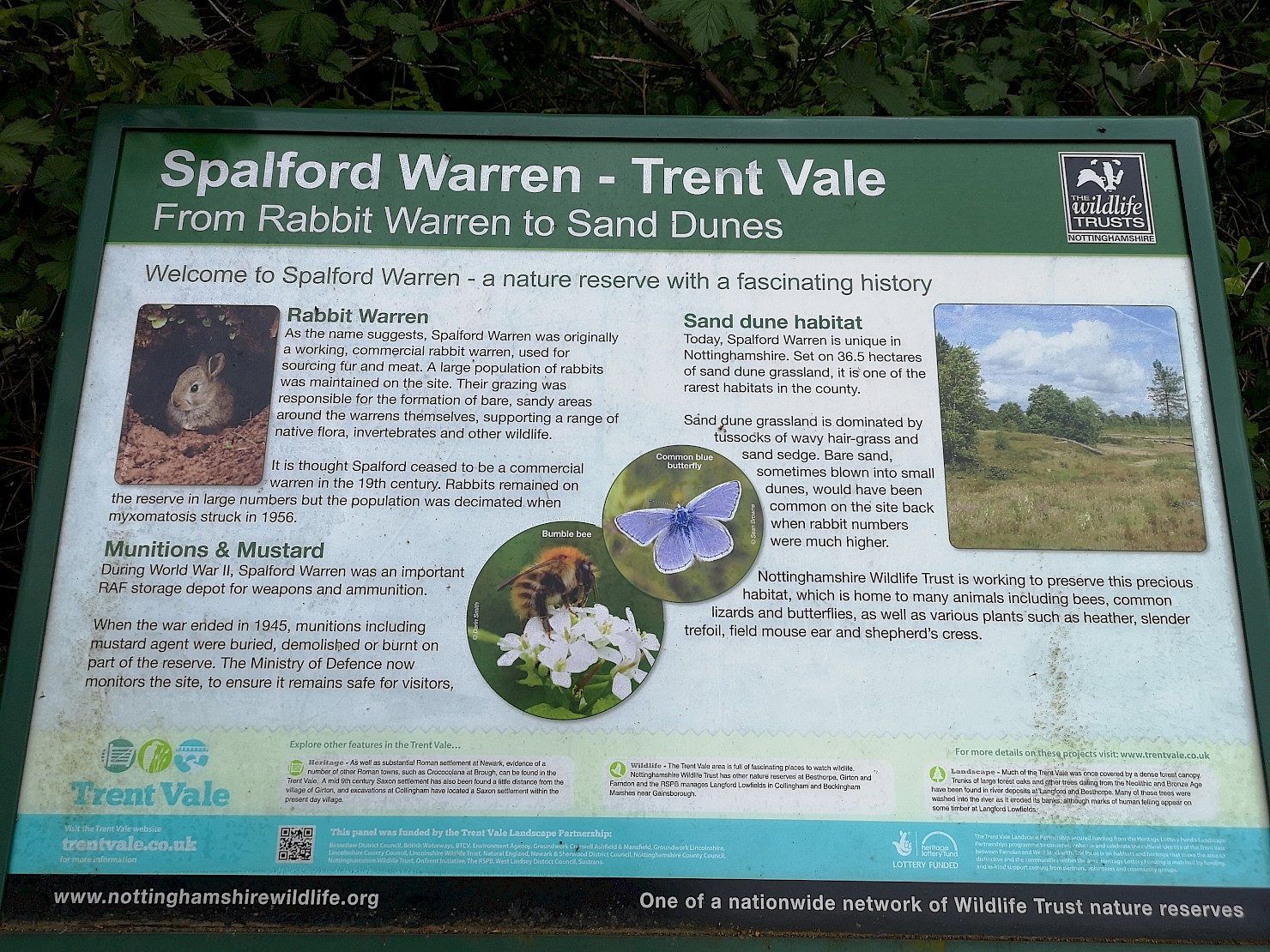 Map Credit: Ordnance Survey
Open hours
| | |
| --- | --- |
| Monday | Open |
| Tuesday | Open |
| Wednesday | Open |
| Thursday | Open |
| Friday | Open |
| Saturday | Open |
| Sunday | Open |